We just had to feature these lovely images of Chelsey and Mike's wedding by Amanda Marie Photography.  The wedding took place at Seven Canyons Golf Club.  The details are charming and were personally styled by Chelsey.
These "sweet " details were a real treat for Chelsey and Mike's guests.  Even the smallest details ( like the clothespins on the note ) play a huge roll in making this wedding so special.
The pastel spring colors were used everywhere right down to the vintage Parisian lace ribbon on the bouquet handle.  By the way, this bouquet was exceptionally beautiful.
We love the way Amanda took this picture of Chelsey holding her bouquet behind her.  Mike was so handsome and was beaming the entire night.
The wedding party was the perfect size and had such a special day with Chelsey and Mike.
Love the boots!
This is a wonderful black and white portrait of the bride and groom.   Lovely imagery.
The backdrop of Seven Canyons just can't be beat.
Yep….   the bride wore boots too.
Show Stoppers loves the Range House for receptions.  Notice our popular string lights neatly placed above the guest tables in perfect symmetry.
The first dance was so touching.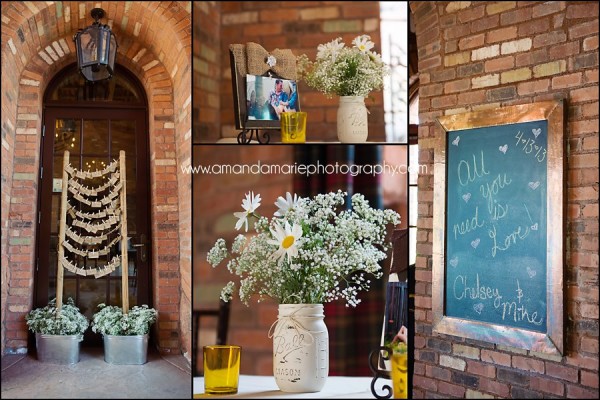 Getting ready for the big day and to enjoy all the details Chelsey put together.
More details.  We are sure you will agree that tis wedding was so special.  We just loved doing this one and were so glad C&M let us do this for them.